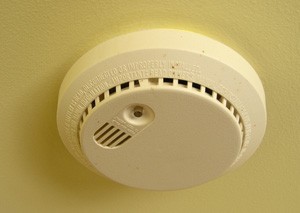 The world can be a scary place. Don't believe us? Just turn on the news for a couple minutes.
You can't stop all the scary, dangerous things from happening out in the world, but you can take measures to protect you and yours from those very things. And, of course, maintaining reliable smoke detectors in your home is one of the best steps you can take in that endeavor.
And having your smoke detectors installed, tested, and replaced as need be by the experienced local electricians at John Jones Electric, you can be sure to enjoy the greatest protection from one of life's most common and destructive threats: fires.
Your home should be, above all else, safe. You should be able to relax in your home with your loved ones and know that you're all as protected as can be. And with smoke detectors provided and checked on by the pros at John Jones Electric, you can enjoy being as safe and protected as can be!