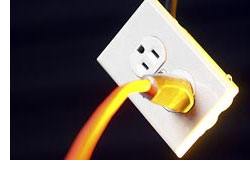 If you've just recently gotten your first home, then you are surely brimming with excitement -- well, excitement and fear. After all, there are many components within your home that require upkeep, and the very idea of all the work you need to put into your home can be a scary one indeed.
Fortunately, though, keeping your home -- new or old -- in the best shape possible through the years doesn't have to be a scary ordeal -- at least not when it comes to your electrical system. After all, for that, you can always call on your local electricians at John Jones Electric to help keep it in great shape!
We at John Jones Electric can help keep your electrical system going strong throughout the years thanks to our variety of electrical services. From electrical repairs to smoke detector installations, we at John Jones Electric have the experience and the resources to help keep your home's electrical system in the best shape possible!