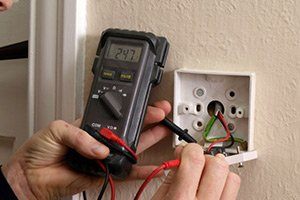 If you want to keep your family as safe as can be, then there are two devices you MUST have installed within your home: a smoke detector and a carbon monoxide detectors. As their names imply, these devices are made to detect fires and carbon monoxide, warning you and your loved ones the moment these dangers are present.
Of course, it's not enough simply to put those devices in your home. You need to keep them working reliably through the years so that you can trust they will work when you need them to. And to keep them working just that reliably, you'll need to call an experienced electrician.
And here in Converse, that electrician should be the experienced electricans at John Jones Electric! With our 30-plus years of experience, we at John Jones Electric can help to keep your family safe with our smoke and carbon monoxide detector work and electrical repairs!