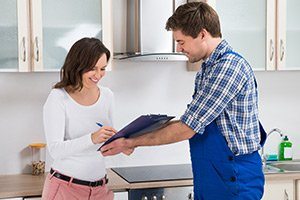 Are you just about to start a family? Or perhaps, are you already in the midst of raising a family? No matter where you are in your journey through parenthood, one thing's for sure: You're going to want to keep your brood just as safe as can be.
Now, here's the conundrum: Your home is both one of the safest and least safe places in your life. It can offer unmatched protection from the outside world, but if some of its components get worn down (its electrical system, for example), your family could be at serious risk.
Fortunately, where your home's electrical system is concerned, you can always rely on the local electricians at John Jones Electric to keep it going safely and reliably. And we can do so thanks to our quality electrical repairs and surge protection, just to name two services.