Need Helotes Electricians?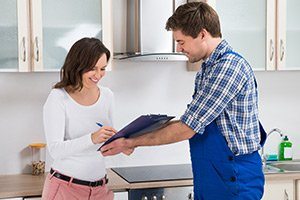 Are you just about to start a family? Or perhaps, are you already in the midst of raising a family? No matter where you are in your journey through parenthood, one thing's for sure: You're going to want to keep your brood just as safe as can be.
Now, here's the conundrum: Your home is both one of the safest and least safe places in your life. It can offer unmatched protection from the outside world, but if some of its components get worn down (its electrical system, for example), your family could be at serious risk.
Fortunately, where your home's electrical system is concerned, you can always rely on the local electricians at John Jones Electric to keep it going safely and reliably. And we can do so thanks to our quality electrical repairs and surge protection, just to name two services.
ELECTRICAL REPAIRS IN HELOTES, TX.
Your electrical system never gets a break. Day and night, it chugs along to keep your lights, your heating and A/C, your devices, and all else going. And unfortunately, this constant usage can lead to wear and damages to your electrical system -- which can lead to risks such as electrocutions and fire hazards!
Should your home and family be at risk of dangers that develop as an electrical system wears down, just call on your local electricians at John Jones Electric. We will get your setup running safely once more thanks to our quick, thorough electrical repairs!
SURGE PROTECTION IN HELOTES, TX.
Wear and tear to your electrical system are not the only problems that can create an unsafe living environment. Indeed, electrical surges -- caused by lightning and electrical overloads -- can ALSO pose a threat to your family's safety.
HELOTES' EXPERIENCED ELECTRICIANS
If you are looking for a city that's safe to raise a family in, then you can't go wrong with Helotes, Texas. With its safe schools (headed by the Northside Independent School District) and its quaint locales, Helotes certainly proves to be a place to raise a family in unparalleled safety.
That safety combined with its experienced local electricians at John Jones Electric ensures that Helotes can be just about the safest place to raise a family in, whether you are in your home or going about the city!
If you need an electrician in Helotes, TX then please call John Jones Electric at 210-525-0013