Arc-Fault Circuit Interrupter (AFCI) Breakers Installed by San Antonio Electricians
Whether you are a homeowner or a business owner, you are going to want to ensure that your property remains in the safest condition possible. After all, you don't want to lose everything you've ever worked for -- or, worse, put your loved ones at risk!
Unfortunately, there are many things that can happen to put your property and those residing it in danger. One common issue that can occur are fires that occur because of electrical issues.
Fortunately, while such an issue might sound somewhat hair-raising, it doesn't need to be -- especially since you can avoid many potential electrical fires with an arc-fault circuit interrupter (AFCI) breaker!
ARC FAULTS ARE A COMMON AND DEADLY ISSUES
When you look at the statistics for electrical fires in residences, you find that arc faults are among the most common. Indeed, arc faults are, by and large, unavoidable, as they are caused by worn and corroded wiring -- a problem which you can't avoid as your wiring ages.
When the connections between wires weaken, arc faults occur. And as arc faults occur, they create heat, which can lead to electrical fires -- inside your walls! As hard as it can be to contain a fire out in the open, it's far harder to contain one that begins and spreads within your walls -- a deadly situation indeed!
AN AFCI BREAKER WILL HELP TO PREVENT THIS ISSUE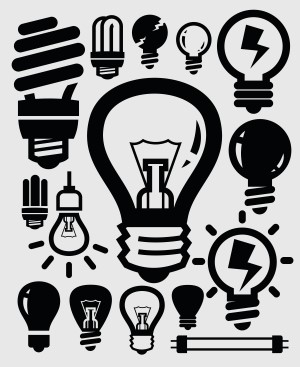 As mentioned above, the cause of arc faults is all but inevitable: wire wear, that is. While that news might be somewhat disheartening to hear, far more uplifting news is that you can avoid the fire that this wear can lead to. All you need is an arc-fault circuit interrupter breaker!
Just as its name implies, this device will interrupt the arc faults that can occur between worn, corroded wiring. Thus, an AFCI breaker will prevent the heat that arc faults can produce, thus preventing fires from developing because of them.
You can't prevent your wiring from succumbing to age and wear just like anything else can. But you can prevent that wear from leading to arc faults and, therefore, house fires. All you need for that is an AFCI breaker!
GET YOUR AFCI BREAKER INSTALLED BY AN EXPERIENCED SAN ANTONIO ELECTRICIAN
If you are in the market for an AFCI breaker installed in your home, then be sure to have that installation handled by an experience local San Antonio electrician. And here in the Alamo Heights area, that expert should be none other than John Jones Electric.
We at John Jones Electric have over 30 years of experience installing AFCI breakers. That experience combined with our dedication to thorough, quality work ensures that we can keep your home as safe as can be with the most reliable AFCI breaker installation possible!
If you are looking for AFCI breakers in San Antonio then please call 210-525-0013