Welcome to John Jones Electrical Services : Fair Oaks Ranch Electricians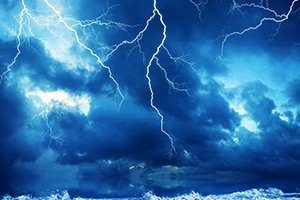 What is your home without an electrical system? Why, it's little more than an expensive box in which there are no lights, no air conditioning, no anything that requires electricity.
Of course, these days with electricity and all, the thought of living in such a home isn't a reality. It can, however, BECOME of a reality should your own electrical system experience any issues that render it useless: wear, tear, breakdowns, and the like.
Should your electrical system be in need of work to get it running reliably again (or even at all!), then don't hesitate to call on the experienced local electricians at John Jones Electric. We can keep your electrical system running like a dream with our thorough electrical repairs and troubleshooting!
ELECTRICAL REPAIRS IN FAIR OAKS RANCH, TX.
Your electricity never gets a break. At all times of the day and night, you'll use your electricity: to light your home, to cook your meals, to keep the place heated up or cooled down with your HVAC system. And, frustratingly, this constant usage can lead to wear and tear with your electrical system.
TROUBLESHOOTING IN FAIR OAKS RANCH, TX.
You know what's frustrating? When you KNOW you're having issues with your electricity but you don't know exactly WHAT'S causing those issues. You could pay to have someone poke around and fix this and that and hope they get the problem, but that's a waste of time -- and a COSTLY one!
You can avoid this wasted time and this cost and STILL get those electrical issues handled quickly and accurately, though. To do that, all you need to do is call on John Jones Electric for a thorough electrical troubleshooting! With a troubleshooting, we at John Jones Electric will work fast and accurately to find and address the source of your electrical woes!
FAIR OAKS RANCH'S EXPERIENCED ELECTRICIANS
If you are raising a brood of your own, then one of the biggest concerns you'll have to fret over is their education. Luckily, if you live in Fair Oaks Ranch, you can be sure that your children will ALWAYS have access to a quality education. From K-5 through high school, Fair Oaks Ranch offers a quality educational system for any age range!
Fair Oaks Ranch ALSO offers a way to keep your electrical system in quality condition. With its local electricians at John Jones Electric, you can be sure that your home's electrical components can be kept in nothing short of the most reliable and the safest condition possible, guaranteed!
If you need an electrician in Fair Oaks Ranch, TX then please call John Jones Electric at 210-525-0013